Praline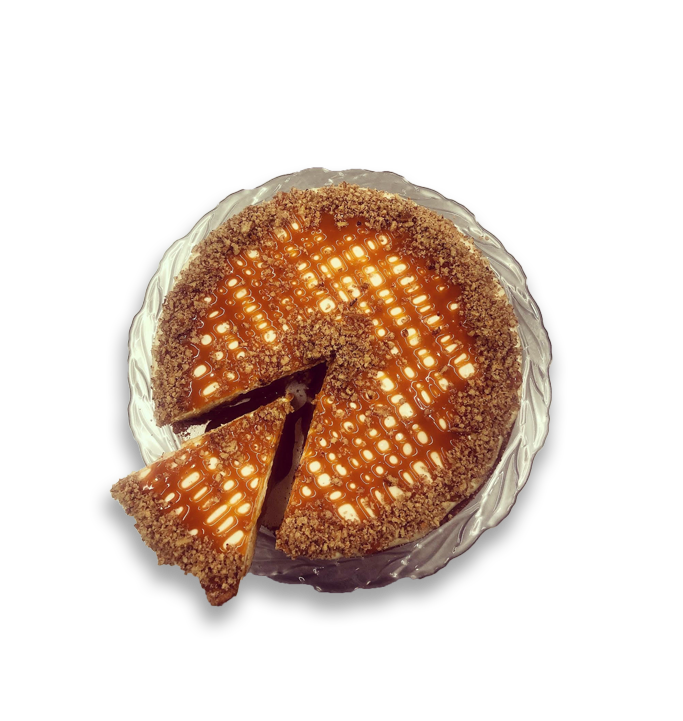 French Vanilla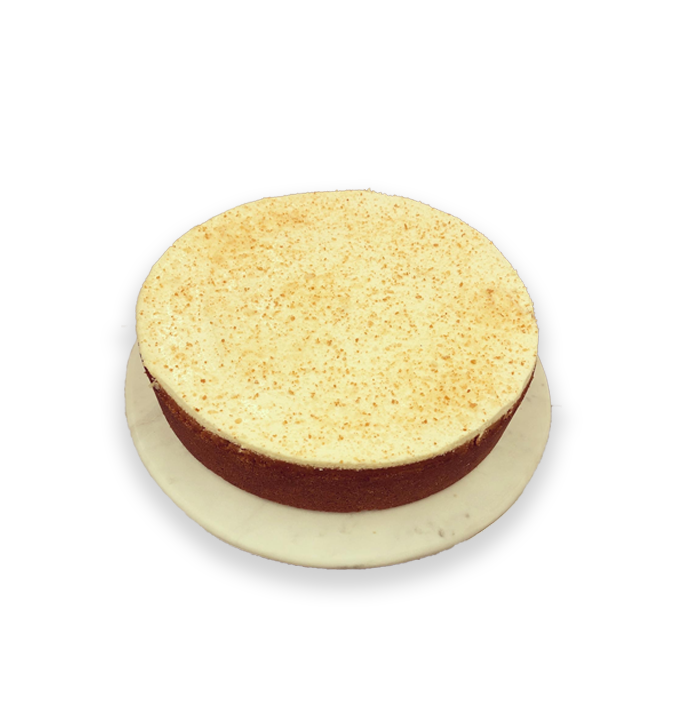 Banana Pudding With White Chocolate
(*Custom: white chocolate is an additional topping)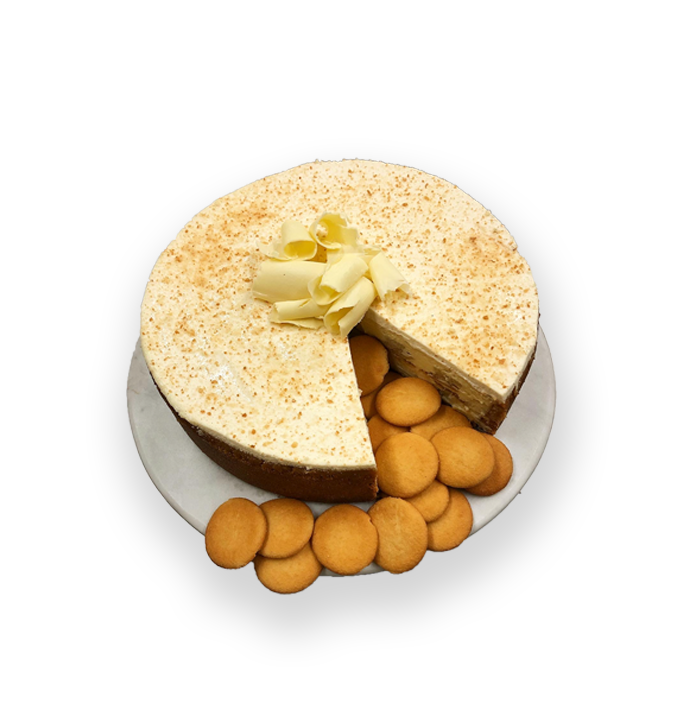 About Harriet's Cheesecakes Unlimited
Founded in 1983 Harriet's Cheesecakes Unlimited is an iconic cake shop located in the heart of Inglewood, CA. Our Handcrafted gourmet cheesecakes use the finest ingredients and attract loyal customers from all over the world.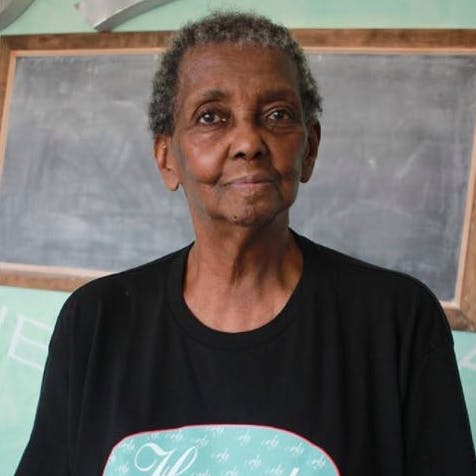 Born in Morristown, New Jersey Ms. Harriet's introduction to cheesecakes came about after her sister who was studying in New York sent a newspaper clipping with a recipe for a French Vanilla cheesecake, that she challenged Harriet to make on her next visit home to California.
With no real baking skills or equipment, she recreated the recipe by hand. The rest as some say is history!
In 1983 Harriet's Cheesecakes Unlimited was founded and made its home in Inglewood, California. With a young family to provide for and a lot to prove as a black businesswoman specializing in cheesecakes, to appeal to the predominantly black neighborhood she resided in, the now-infamous Sweet Potato Cheesecake was born.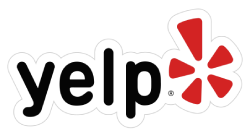 Every cheesecake I have tried was delicious. It's a large slice too. Sooo good. Heads up it's cash only.

Kristi M.


8/24/2022

The two cakes we ordered were a success everybody just loved them. The taste is c'est manifique. In other words, wonderful. It was great meeting Robin, Harriet's daughter. See you... Read More again, and again, and again, SOON. .

Ingrid B.


8/08/2022

Really amazing cheesecakes. They need better customer service. I have waited over 30 minutes several times to be helped. I have seen people walk away because it takes forever to... Read More be helped. Maybe having more than one person working might help. They are super duper slow. It almost feels like they are making the cheesecakes by order with the time it takes.

MS. J.


2/19/2022

Best cheesecake in LA! This small, unsuspecting place, is amazing. Place your orders in advance or the selection is limited to the daily few. My favorite (so far) is the... Read More praline. Only accept cash, so come prepared.

J B.


7/16/2022

Hands down one of the best cheesecakes I have ever had in my life!!!! I tried this place a few years ago since I wanted to switch it up and... Read More try something new. Good ol yelp helped me find this gem haha! My favorite cheesecake is the Pralines, and sweet potato ! Whenever we order a cake here, I always make sure I buy an extra slice of another flavor since I am hardly in that area.  This place is CASH ONLY! So make sure you get cash before getting there. Their prices are beyond reasonable for the quality of cheesecake you are getting!

Kat A.


9/10/2022

Service was 10/10. I wish we could have gotten the name of the young lady who helped us. Everyone is very helpful and the store is very cute. We got... Read More the Banana Pudding cheesecake, snickers cheesecake, blueberry Cheesecake, and cookies & cream cheesecake. My personal favorite was the banana pudding, it's just the perfect amount of sweet and you can taste the fresh banana slices. This has to be my favorite cheesecake bakery and I can't wait to come back!!!

Jessica O.


3/12/2022

The cheesecake selections vary on a given day but all are fabulous. The cakes are so rich that every bite is soul satisfying. A slice is good for two people... Read More if you can have that much restraint

Kokayi A.


3/13/2022

Over priced, under tasted and inconvenient payment method.  Cash only.  Who carries cash anymore?  Not the same cheesecake. The good taste is gone.

Carolynn C.


8/10/2022