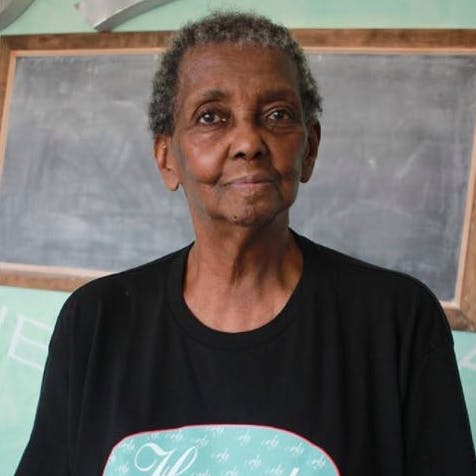 Born in Morristown, New Jersey Ms. Harriet's introduction to cheesecakes came about after her sister who was studying in New York sent a newspaper clipping with a recipe for a French Vanilla cheesecake, that she challenged Harriet to make on her next visit home to California.
With no real baking skills or equipment, she recreated the recipe by hand. The rest as some say is history!
In 1983 Harriet's Cheesecakes Unlimited was founded and made its home in Inglewood, California. With a young family to provide for and a lot to prove as a black businesswoman specializing in cheesecakes, to appeal to the predominantly black neighborhood she resided in, the now-infamous Sweet Potato Cheesecake was born.
Ms. Harriet shares, "Fresh ingredients are key in the making of our cheesecakes, adding strawberries into our cream cheese mixture is an art, all of our flavors are not just toppings, I hand mix every cheesecake to perfection and adjusted my recipe to reduce the sugar content compared to other companies to ensure my diabetic son can still enjoy a sweet treat from time to time". With each holiday season that came around, Ms. Harriet and her family would perfect new flavors.
Fast forward to the present day, Harriet's Cheesecakes Unlimited continues to be a landmark in the community with an impressive menu of 65 flavors available by the slice or whole cakes, Ms. Harriet shows no signs of slowing down as she explores new ingredients and has a much-requested Vegan Cheesecake option in the works. What maintains the charm of this family-style bakehouse is that after much success, all of the cheesecakes are still made daily by hand with Ms. Harriet's children all taking a role in the business and some perfecting her recipes in the kitchen. French Vanilla is still the signature flavor at Harriet's Cheesecakes Unlimited and continues to be a slice of heaven for Inglewood residents and customers who travel far and wide to sample her hand-crafted cakes.
I'm sure you are wondering what Ms. Harriet's personal favorite is?
– Apple & Spice
(Apple Pie a la Mode was the inspiration)